ABB Machine Diagnosis System
ABB Ability™ Digital Powertrain- Driving Uptime & Productivity
ABB Ability™ Condition Monitoring for Powertrain
FREQUENCY CONVERTER
Condition Monitors For Drivers
Operating parameters Errors, warnings, events E-mail notifications Drive Benchmarking
MOTOR
Smart Sensor For
Motors
Vibrations (3D) Temperature surface Bearing condition indicator Power, speed, frequency Operating hours, starts Relubrication Note
BEARING
Smart Sensor For
Bearings
Vibration Temperature surface Bearing condition indicators
PUMP
Smart Sensor For
Pumps
Vibrations (3D) Temperature surface Pump speed Misalignment Loose seat Unbalance Operating hours
How The Communication Works ?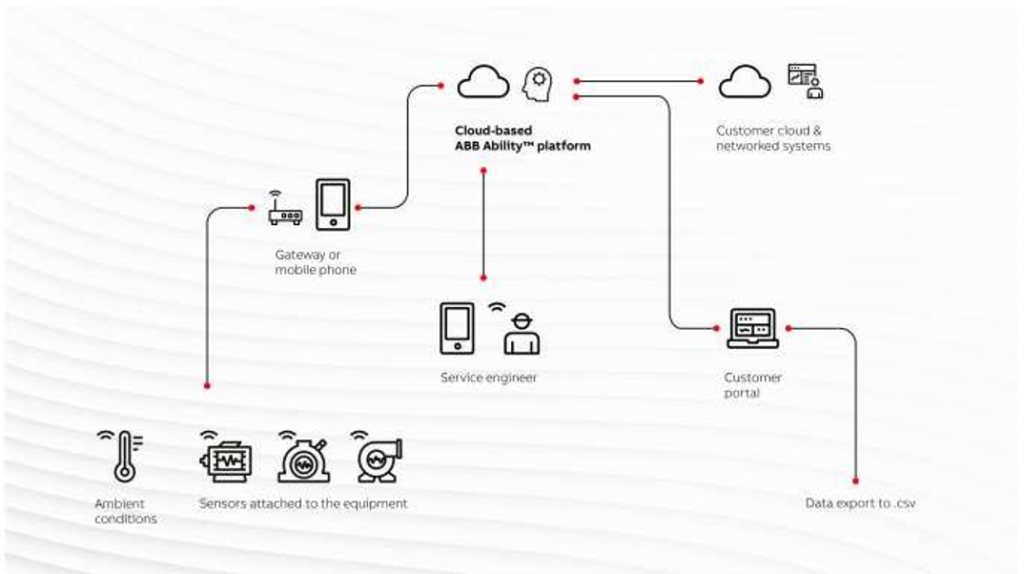 Communication Security Overview

Monitoring Mobile App and PC Web Portal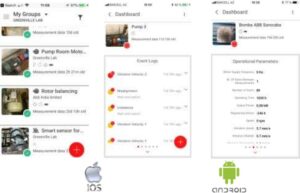 Easy Overview of Status at the time of measurement with traffic lights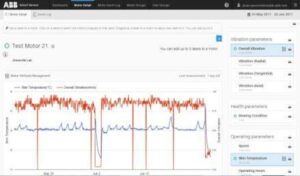 Trends observable over selected monitoring period More insights with Condition Indices
Global Agri Business reduces downtime with ABB Ability™ Smart Sensors

"What I like most about the sensor is its simplicity. It can be put on any type of motor and the data is transmitted using Bluetooth. The overhead cost is low, which makes it viable, even on a large scale,"
"The savings from preventing only one motor failure has already recovered their investment in equipping smart sensors on a number of motors at its factories."
ABB Ability™ Condition Monitoring brings predictive maintenance to an Italian factory that never sleeps

"The smart sensors have already detected motor anomalies, signaling alarm states. For example, the sensors identified the exact moment when a water pump started to fail,"

Site inspection revealed that the absorbent pad was stuck on the cooling fan cover affecting the air flow for cooling . Sensors helps in picking up condition at site, preventing winding failure when exposed to high temperature


High vibration trended over a period of time, further investigation some sticky polymer stuck on the feed roller over certain running condition which causes such abnormality


Bearing condition exhibit abnormalities crossing Alarm levels in January. Site inspection observed bearing noise and regreasing was performed. Condition improves for a period of time, with slight increase of levels within alert range. The trend is closely monitored. In March, decision for bearing replacement is taken when condition crosses the alarm zone continuously. Bearing replacement is performed and condition improves upon start up.